Custom Golf Carts
All Weather Enclosure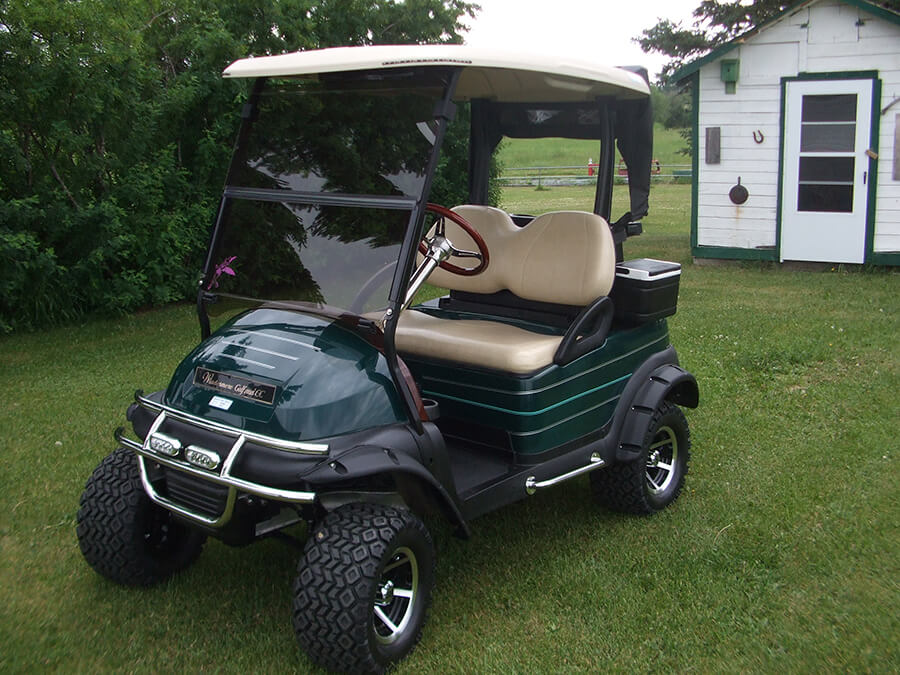 Big Foot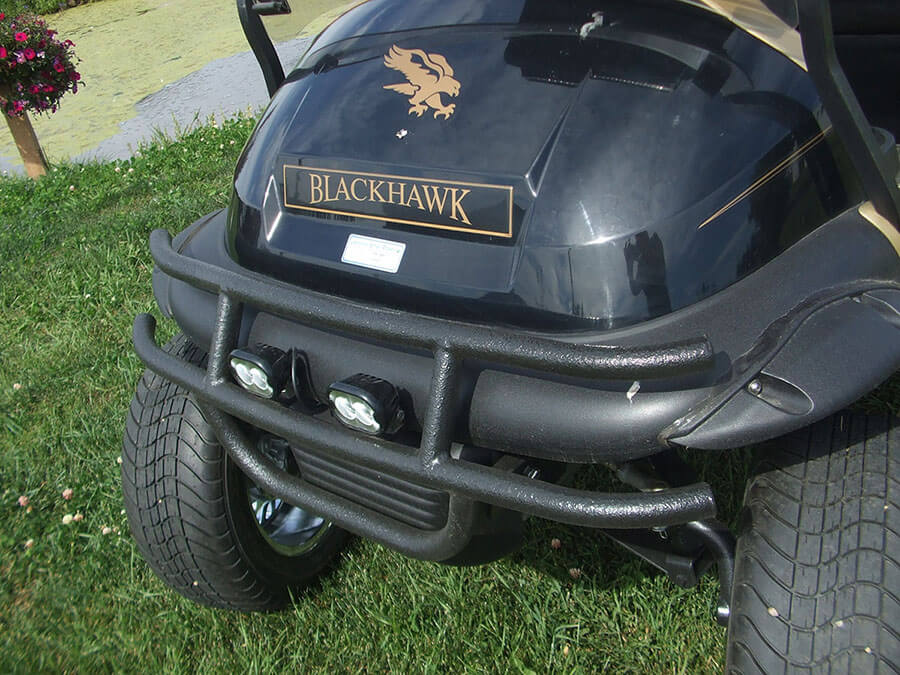 Black Custom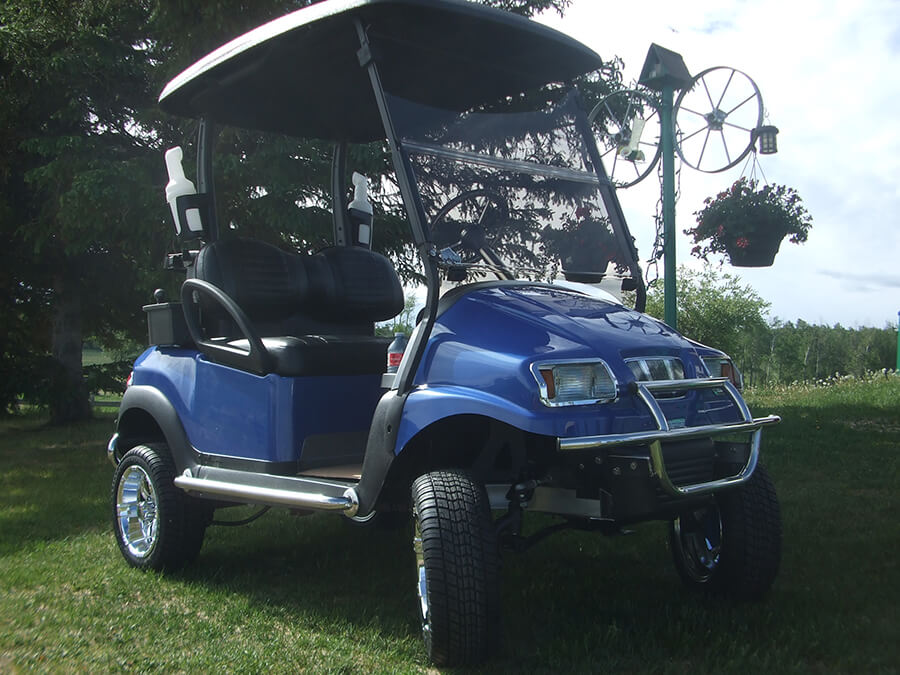 Blue Phantom
Body Colours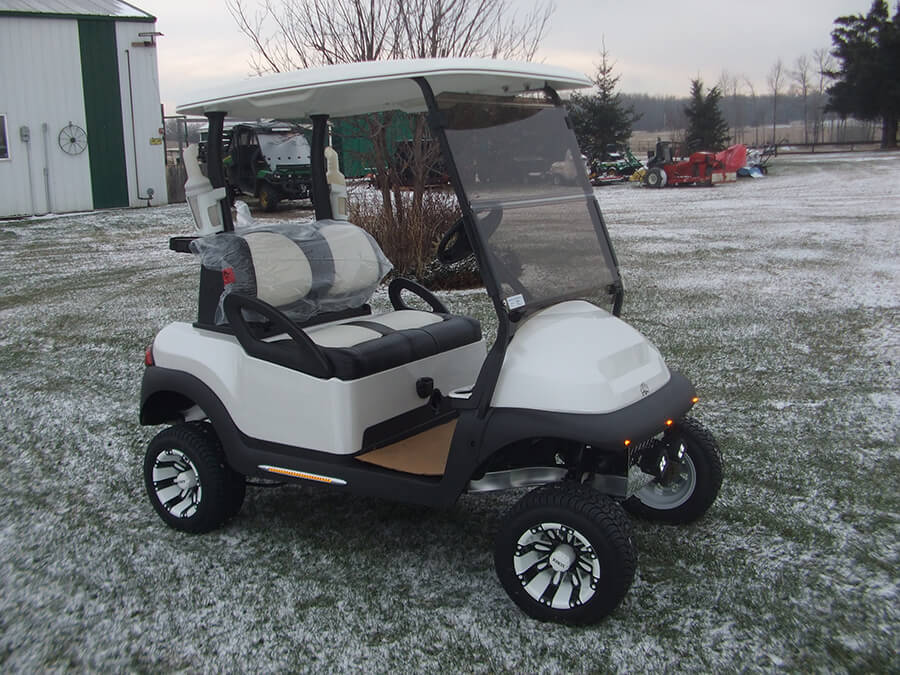 Cool White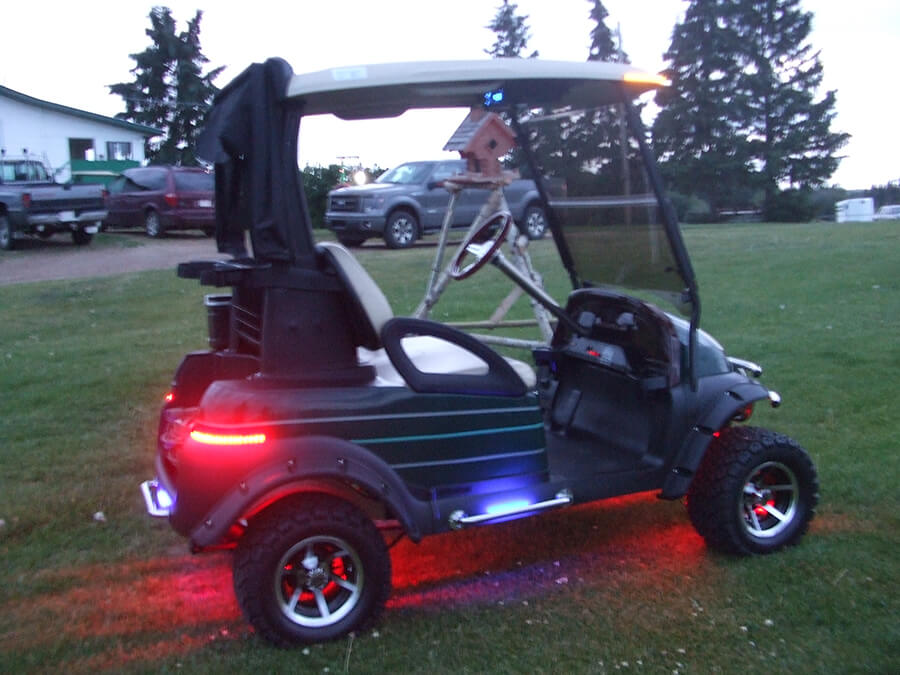 Custom Lights
Custom Wheels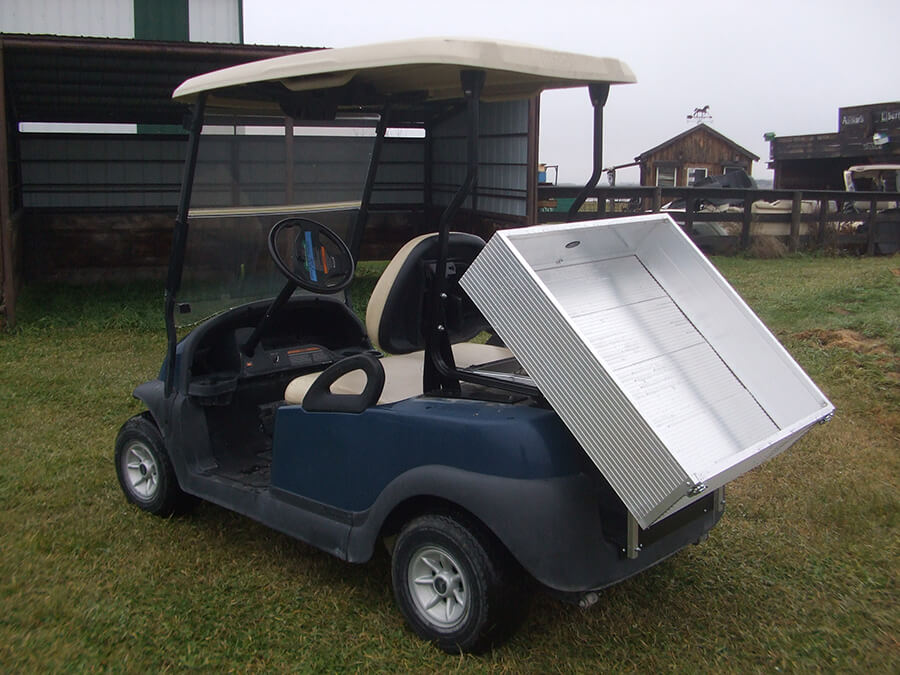 Dump Box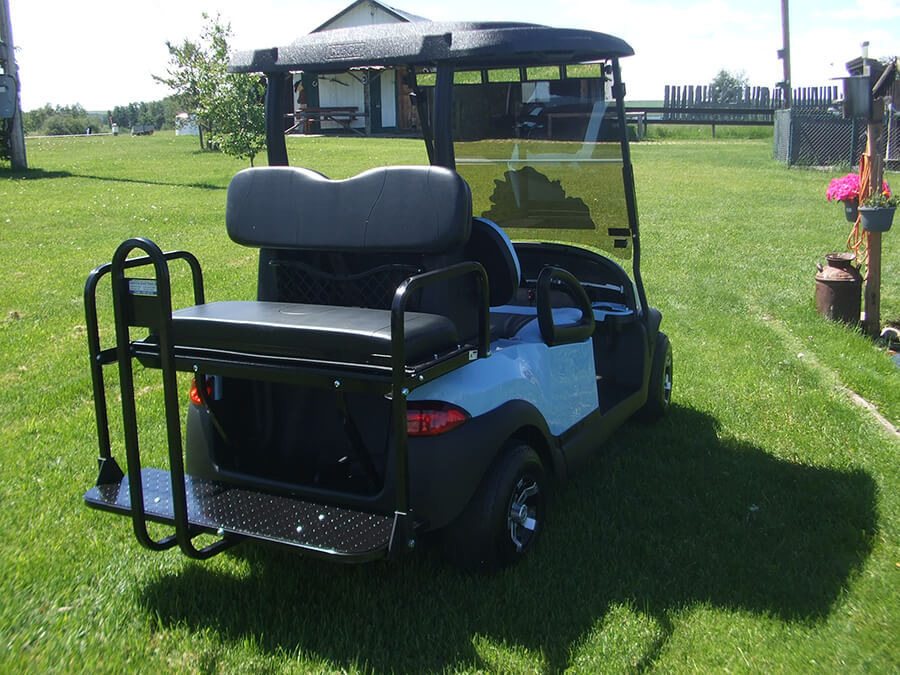 Flip Seats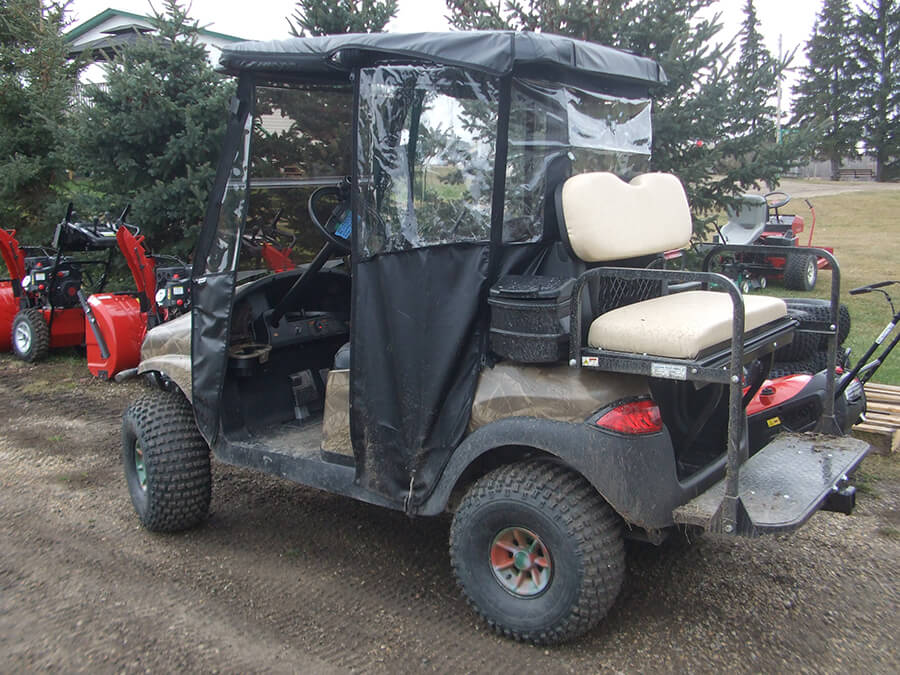 Hunting Cart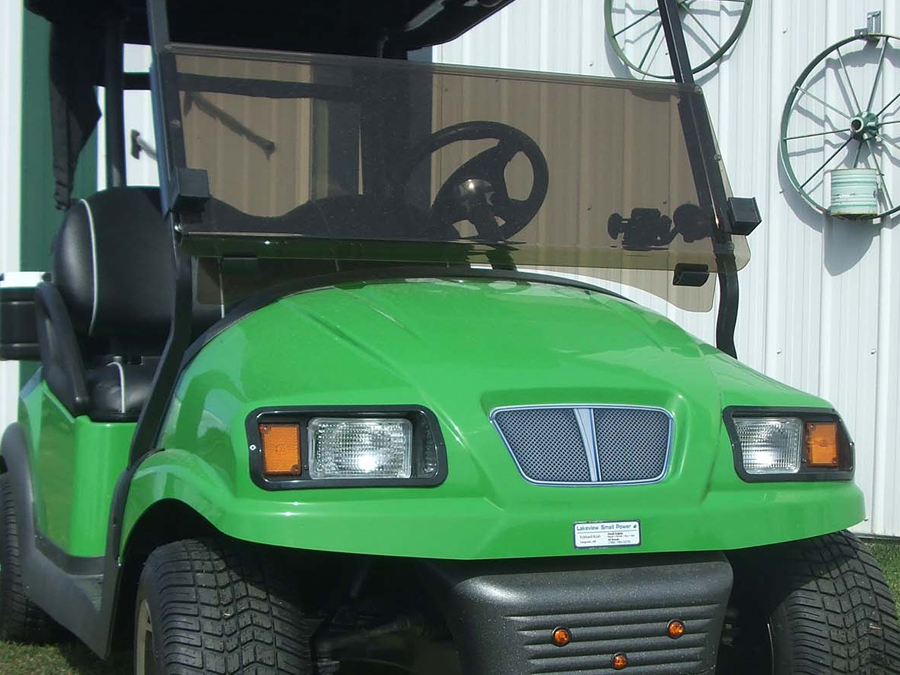 Lime Green Phantom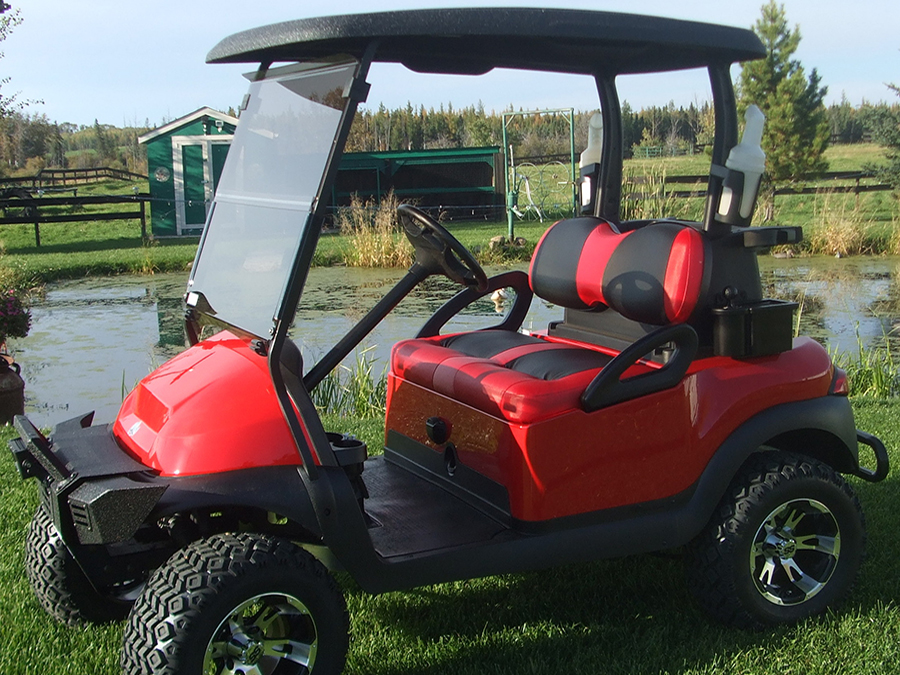 Mad Max
Medium blue Precedent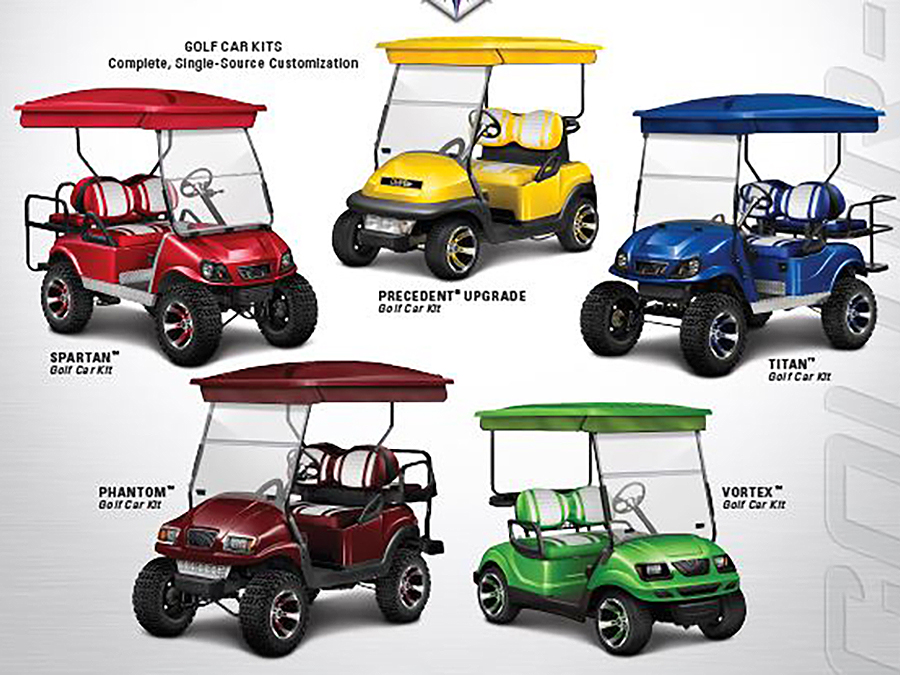 Popular Body Colours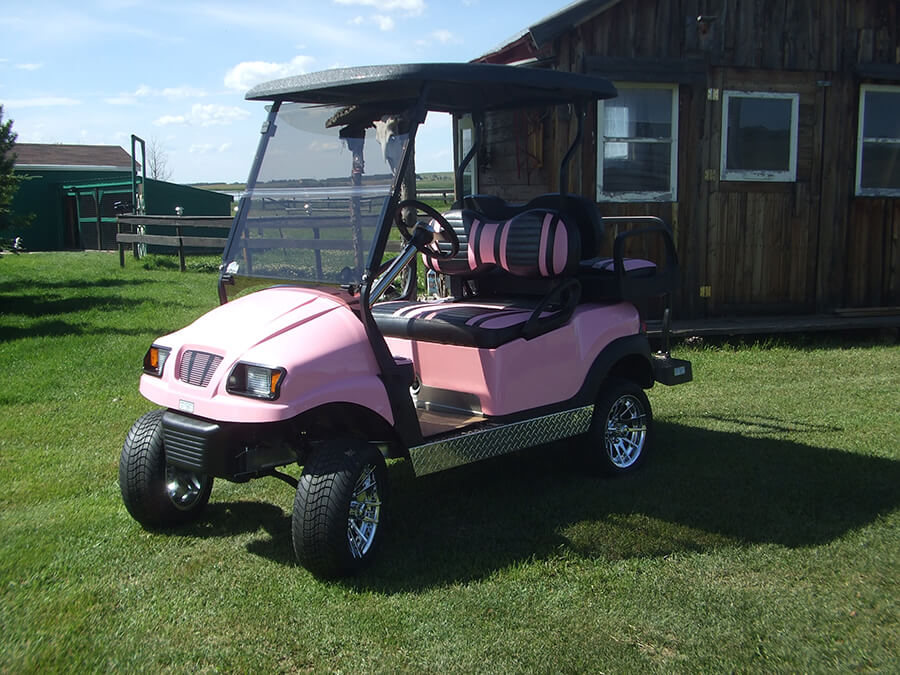 Pretty in Pink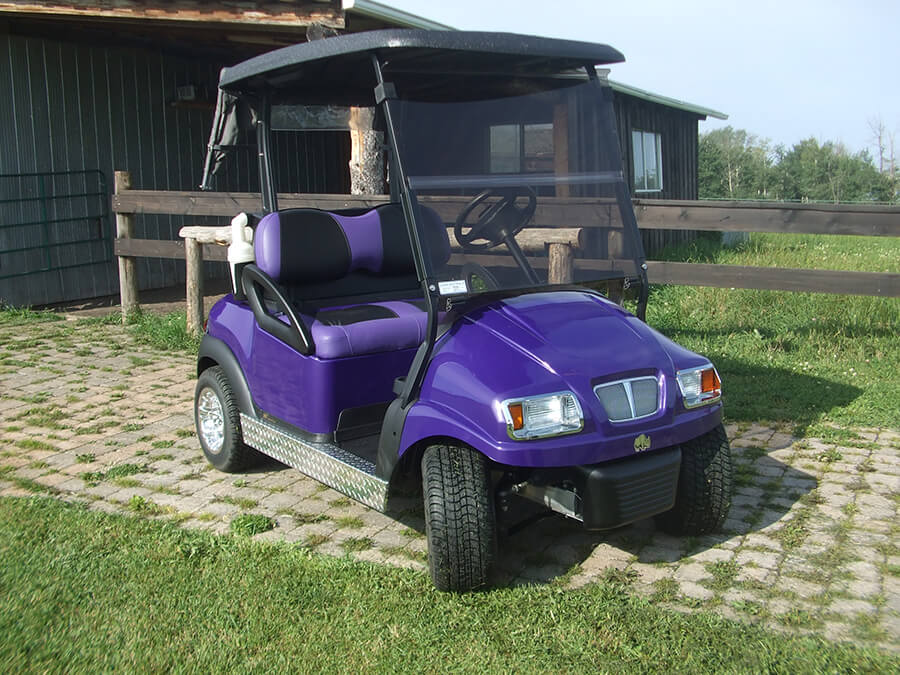 Purple Beauty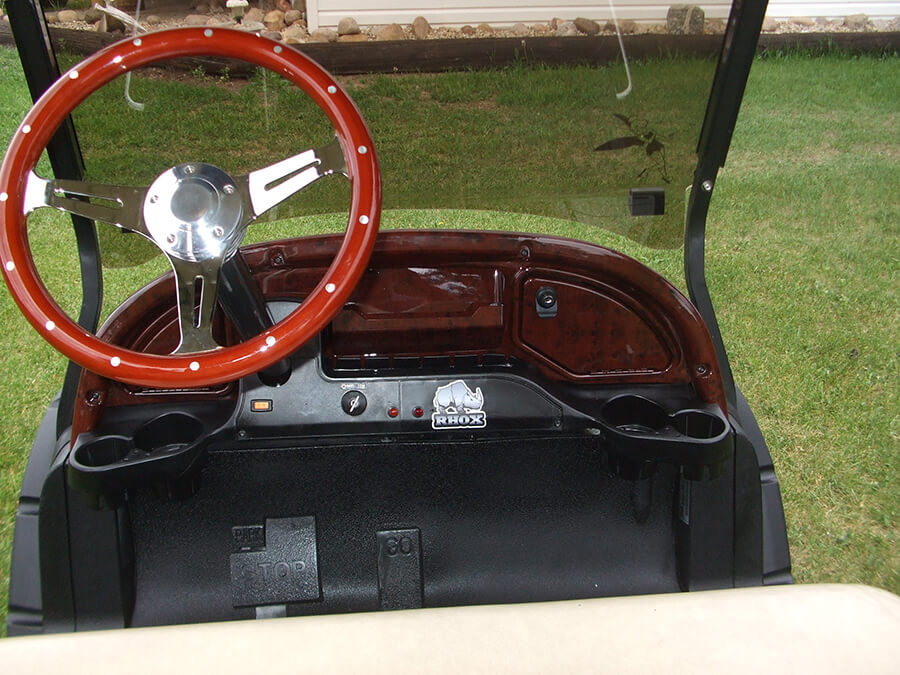 Steering Wheels & Dash Boards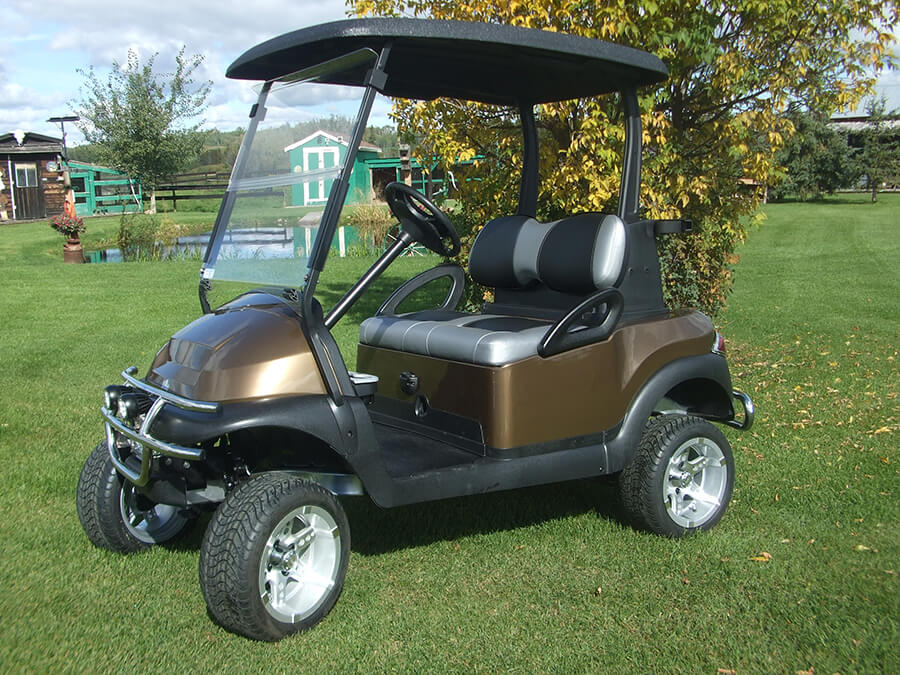 Stylish Bronze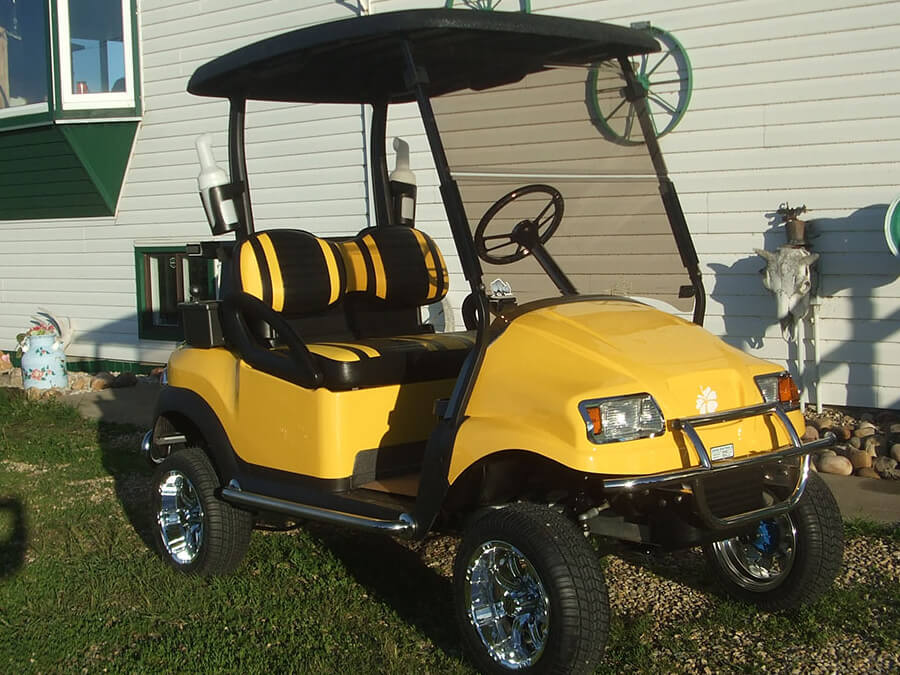 Yellow Phantom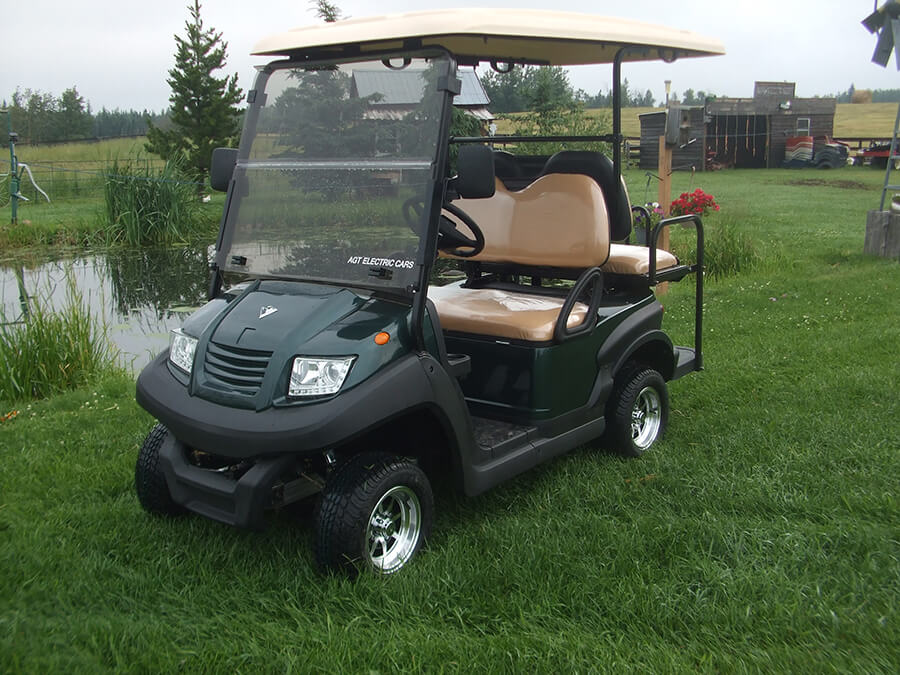 Zehyr - More Colors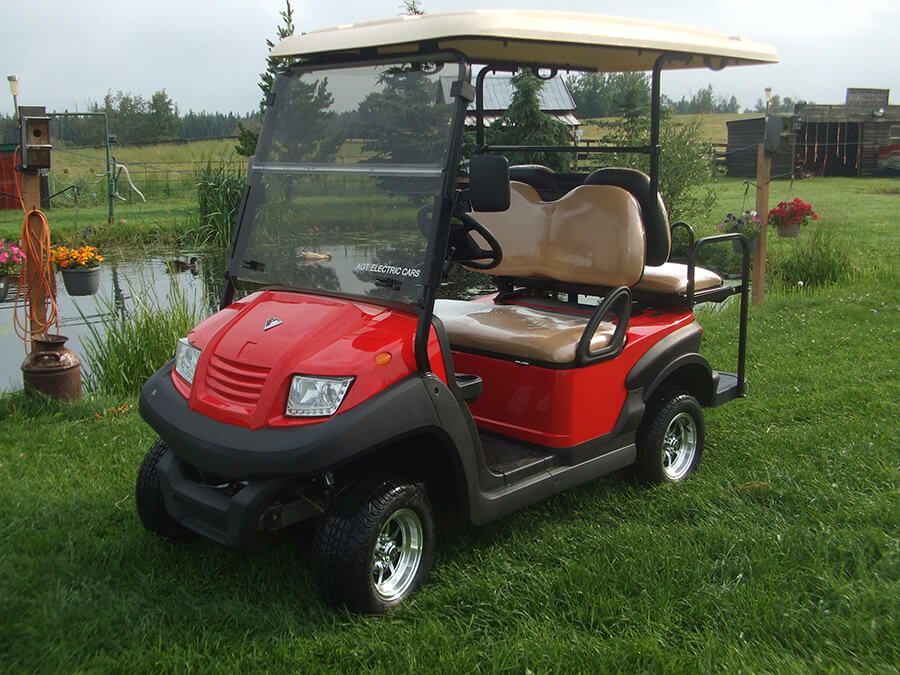 Zehyr - Red
Have you decided to replace your old golf cart with a new, customized machine? Building anything from scratch may seem overwhelming since there are so many choices. That won't be a problem when you let Lakeview Small Power guide you through the steps to get you the cart that is not only functional, but attractive as well.
Endless Customizable Options
The technicians and service staff at Lakeview Small Power are experienced in working with their customers to identify exactly what type of machine that is needed and how it will be used. There are several questions that you can easily answer that will begin the process of building your new customized golf cart.
Will your machine be used strictly on the golf course - or is it more of a specialty cart for transportation around your farm, lake or acreage?
Do you want a cart that seats two or four?
Do you need a dump box or loading platform?
Will you use your cart off-road?
Will your new cart be more of a utility machine?
Once the main points of what you need in a golf cart have been determined, you can get started on the fun part of customizing your new golf cart!
Add Some Extra Features!
The most enjoyable part of designing your new customized golf cart is choosing the body style and colour. Custom seats, custom colour - everything just the way you want it.
Tinted windshields are always nice to have when you're enjoying the lovely Alberta sunshine. Specialty wheels for great looks and knobby tires if you need extra traction for winter use. Add an LED light bar for extra light at night as well as giving your cart a contemporary look.
Let Us Guide You
Lakeview Small Power is a locally owned and operated business which has served the greater Edmonton communities of Alberta for over ten years. We know what our customers like. We keep as much inventory as possible, but we aren't limited to stock on hand. If we don't have something, we will get it for you.
We will take care of the details to make your custom machine look and run better than any other. Lakeview Small Power takes pride in being a client centered business. When we build a custom golf cart, we work in partnership with our customers to help them make the right choices for their needs.
Call (780) 785-3270 to start building the cart of your dreams!