Alberta Golf Cart Dealers
You don't purchase a golf cart every day so, when you do you want to make sure it is one that fits your needs. You want a golf cart company that gives you choices and selections. From basic to all of the bells and whistles you desire, Lakeview Small Power, we make sure that each cart is unique and exactly what the buyer envisions. We will do whatever it takes to provide you with the machine you want and need.
Call (780) 785-3270 to start building the cart of your dreams!
---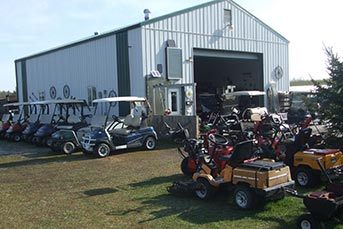 We are Lakeview Small Power
At Lakeview Small Power, we take pride in specializing in German precision workmanship to create functional, fun and easy to handle golf carts. Not only can we build and customize your new golf cart, but we also offer new and pre-owned carts that fit your needs and your budget.
The owners of Lakeview Small Power are local to the Edmonton area and have over 30 years of experience working with small engines.
Though we specialize in golf carts, we are not just a golf cart company. We offer many other services to Edmonton and surrounding areas that aren't just limited to golf carts.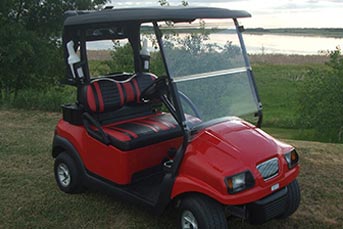 Golf Carts Aren't Just for Golfing
Our team at Lakeview Small Power understands that golf carts are being used in more applications today than for simply transporting golfers around the golf course.
Golf carts are useful for many things, such as transportation within gated and retirement communities, moving around farms and by helping mobilize disabled people so that they can travel short distances in their neighborhoods.
Regardless of whether or not you are planning on using your golf cart when you are out golfing or for one of the additional uses we mentioned above, we will help you find the perfect golf cart for you.
We Value Our Customers
Our philosophy is to be client-centered, which means that our goal is to always exceed our customer's expectations an deliver them the best possible service when they come to us. Whether it's for golf carts to small engine repair, we make sure all of our customers have the same great experience.
Our trained technicians and service specialists at Lakeview Small Power pride themselves in caring for their valued customers. With numerous happy customers saying just how pleased they are with the service they've received from us, it's proof that we are one of the most reliable golf cart companies in Alberta.